Detroit Food 2017: Come Together
Thursday, March 9-Friday, March 10
Benson and Edith Ford Conference Center
Alfred A. Taubman Center for Design Education, College for Creative Studies
460 W. Baltimore Ave, Detroit, MI 48202
About the Summit
The Detroit Food Policy Council (DFPC) announces its seventh annual food summit, Detroit Food 2017- Come Together. Since 2010, the Detroit Food Policy Council has been charged by the Detroit City Council to produce an annual food summit for the people of the city of Detroit, in order to engage and inform our community on current and future food issues with food sovereignty at its core. The event will feature keynote addresses from Kami Pothukuchi, Ph.D. of Wayne State University's department of Urban Studies and Planning and Mary Lee of PolicyLink.
We will look at several aspects impacting food security in the city of Detroit, including access to quality food, impacts of food on health and wellness, and the economics of the food system.
The attendees of food summits range from policy-makers to concerned citizens, so we, with great intentionally, design the content that it appeals to all, whether one's interest is casual or more intensely policy focused. People will gain valuable network connections, unique insights and fabulous tastes of phenomenal local fare.
Innovations that we will be featuring this year includes added technology, a storytelling kiosk and an assortment of presentations that will bring participants to new levels of education and engagement.
Additionally, there will be robust networking and resource sharing to assist in building a stronger food system and healthier communities. We are excited to return to The College for Creative Studies in their Benson and Edith Ford Conference Center for a second year. This venue allows for us to produce a high level summit in a centrally located venue that celebrates the arts and our rich automotive history.
Program
Keynote Speakers
Kami Pothukuchi, Ph.D.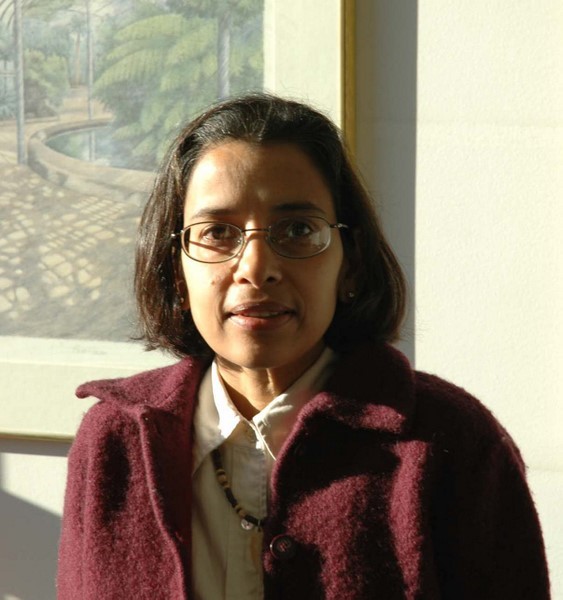 Kami Pothukuchi is associate professor and chair of the Department of Urban Studies and Planning at Wayne State University.  She is the founding director of SEED Wayne, a campus-community collaborative dedicated to building student leadership on sustainable food systems at WSU. Her action research examines how interventions in community food systems may advance goals in public health, economic development, social justice, and sustainability.
Dr. Pothukuchi's research and professional activities have helped create the sub-field of food planning within the broader field of urban planning.  She has published papers on a variety of topics including access to vacant land for urban agriculture, attracting supermarkets to under-served neighborhoods, assessing community food systems, food system planning and policy-making, and university leadership in sustainable food systems.
Dr. Pothukuchi is a member of the city of Detroit's Urban Agriculture Work Group, a co-founder and past member of the Detroit Food Policy Council (2009-2014). She also served on the boards of several local and national organizations, and was a co-convenor of the Food Planning Interest Group of the American Planning Association from 2005 to 2014.  
Mary Lee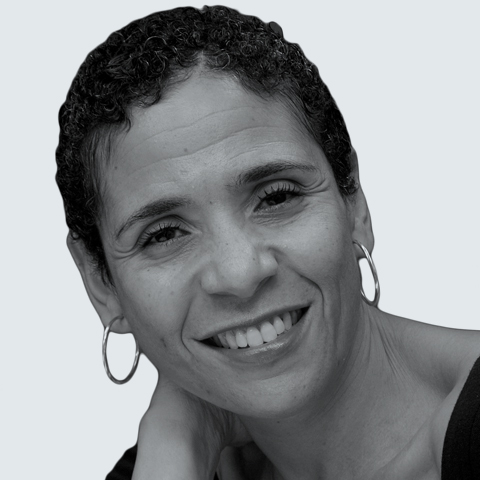 Mary is a Deputy Director of PolicyLink, a national advocacy organization working to advance racial equity, economic and social justice. As a member of the organization's health team, Mary helps guide the PolicyLink Center for Health Equity and Place, providing research, technical assistance and training to public and private agencies collaborating to build healthy communities. She has co-authored reports and journal articles on access to healthy food, the built environment, and the impact of place and race on health. She is also a practicing attorney with more than 30 years of experience working in communities throughout California, with special emphasis on issues of housing, land use and community economic development. Her work has always focused on the legal rights of low-income people. She began her legal career at the Legal Aid Foundation of Los Angeles (LAFLA) and then joined the Western Center on Law and Poverty as a housing attorney. She later returned to LAFLA as Managing Attorney of that agency's South Central Los Angeles office and later maintained a private practice focusing on community economic development and housing law, including housing discrimination, landlord/tenant, foreclosure, land use law and civil rights.
Mary began providing legal assistance to non-profit, community based organizations committed to improving the quality of life in low-income neighborhoods in 1990. She has worked extensively with community groups, particularly in South Los Angeles to revitalize neighborhoods and enhance public participation in the public policy arena. Among the projects she has undertaken are strategic revitalization campaigns in the Vermont/Manchester, Hyde Park, and Central City East (commonly known as "skid row") sections of Los Angeles.
She has also worked with groups that have developed affordable housing, child care centers, created jobs, and challenged the land use and redevelopment practices of local government. For many years, Mary has worked with neighborhood groups in a number of California cities on issues related to restricting the availability of alcohol and drugs, and the negative consequences that result from substance abuse. Her efforts on behalf of non-profit organizations include drafting legislation at the state and local level, providing training and technical support, strategic planning, non-profit management and board development, administrative advocacy, and litigation in state courts.
In addition, Mary has been an adjunct professor of law at Loyola Law School, and taught public policy at Occidental College. For more than ten years, she taught a class she designed on Fair Housing/Fair Lending regulations as part of the Mortgage Finance certificate program within the Los Angeles Community College District at L.A. Trade Technical College. In addition, Mary teaches courses on Health Policy Advocacy and Health Leadership and Community Development, and Community Participatory Research, also at the community college level, as part of a certificate program that seeks to build community based leadership on issues related to health and healthy communities.
Mary has also served as a board member of several community organizations, including the Liberty Hill Foundation and Concerned Citizens of South Central Los Angeles, and she served as the president of the board of the Fair Housing Congress of Southern California. She was recently named to the board of the Community Coalition. She has undertaken work in the public sector as well. She served as a Transportation Commissioner for the City of Los Angeles, and as a campaign manager for a successful candidate for the Los Angeles City Council. She worked as a consultant to the commission elected to reform the Los Angeles City Charter, and she completed a Community Builder fellowship with the U.S. Department of Housing and Urban Development. Mary currently serves as a member of the Los Angeles Food Policy Council that was established to make recommendations to local governments about food system reform strategies for the Los Angeles region. She was recently appointed to the Los Angeles County Community Prevention and Population Health Task Force, and has also been named by the Los Angeles County Board of Supervisors and the Los Angeles County Commission for Women as one of the "Women of the Year" for 2016.
Mary is a native of Los Angeles. She is a graduate of Pitzer College in Claremont, California, and Boalt Hall School of Law, U.C. Berkeley
Registration 
We offer a range of registration rates of $25 - $150 so that the conference can be accessible to as many people as possible. A limited number of scholarships are available. Please support Detroit Food 2017 by giving as generously as possible with your registration contribution. The true expense of Detroit Food 2017 is $125 per person. We will consider the registration amount you pay in excess of $125 as a tax-deductible gift to Detroit Food Policy Council. Detroit Food 2017 does not offer group rates. Please pay the registration contribution that you can afford for each of your participants.
Our FRIENDS receive a special registration rate of $100 to attend Detroit Food 2017. Sign up for the Friends of the Detroit Food Policy Council by February 20 to receive a discount code to enter at registration. 
Early Bird (until February 17) $110
Advocate $150
Standard $125
Friends of DFPC $100
Senior/Student $55 
Youth $25 (ages 5 - 17)
Film Screening FREE
Directions and Parking
Follow Driving Directions to Taubman Center. Free parking is availbe in the surface parking lot located on Baltimore between Cass Ave. and Woodward Ave. The Conference Center is located on the 11th Floor. Enter the Taubman Center through the Cass Ave. or Baltimore Ave. entrance.
Sponsorships 
Sponsorship opportunities for Detroit Food 2017 are available. Financial and in-kind contributions from sponsors allow us to provide scholarships to community members who would not otherwise be able to attend the Detroit Food Summit. Sponsorship levels for in-kind donations will be based on cash equivalents, and food donors will also receive recognition on the menu. The Detroit Food Policy Council is a 501(c)3 non-profit organization, and a portion of sponsorship donations are tax deductible. View our sponsorship packages for more information. If you would like to become a sponsor of Detroit Food 2017 please contact Kibibi Blount-Dorn at 313-477-3748 or kibibi@detroitfoodpc.org.
Program Ads 
To purchase an Ad in the Detroit Food 2017 program book submit the Program Book Ad Reservation Form and a high-resolution press-quality PDF to kibibi@detroitgoodpc.org with the subject line: Program Book Ad. Program book is full color. Deadline for submissions is February 13, 2017. If there are any production questions contact: Kibibi Blount-Dorn at 313-477-3748 or kibibi@detroitfoodpc.org. Program Book Ad Reservation Form 
Hotel
We have reserved a block of rooms at the Hotel St. Regis, located two blocks from the conference center at a rate of $99/night.  The hotel is located at 3071 W. Grand Blvd., Detroit MI 48202.  The rate is good for rooms reserved by Thursday March 2, 2017.  If you would like to book a room you can call the hotel directly at (313) 873-3000 and tell them you are booking under the Detroit Food Policy Council rate or reserve a room online at  http://bookings.ihotelier.com/bookings.jsp?groupID=1738587&hotelID=13247 
Volunteer
If you would like to volunteer please register here https://www.flipcause.com/secure/cause_pdetails/MTM4MzM=  Volunteers who complete a total of four (4) volunteer hours will have the registration fee for Detroit Food 2017 waived. Please contact Olivia Henry at 313-833-0396 or olivia@detroitfoodpc.org if any questions. 
Scholarships
The Detroit Food Policy Council grants scholarships to Detroit residents who would not otherwise be able to attend the Detroit Food Summit. If you would like to request a scholarship please submit the scholarship request form by Monday, February 27. Scholarships will be given on a first come first serve basis. Please complete the application here. Please return forms to Olivia Henry olivia@detroitfoodpc.org or contact my email or 313-833-0396 with any questions. 
Sponsors
Motivate Level Sponsor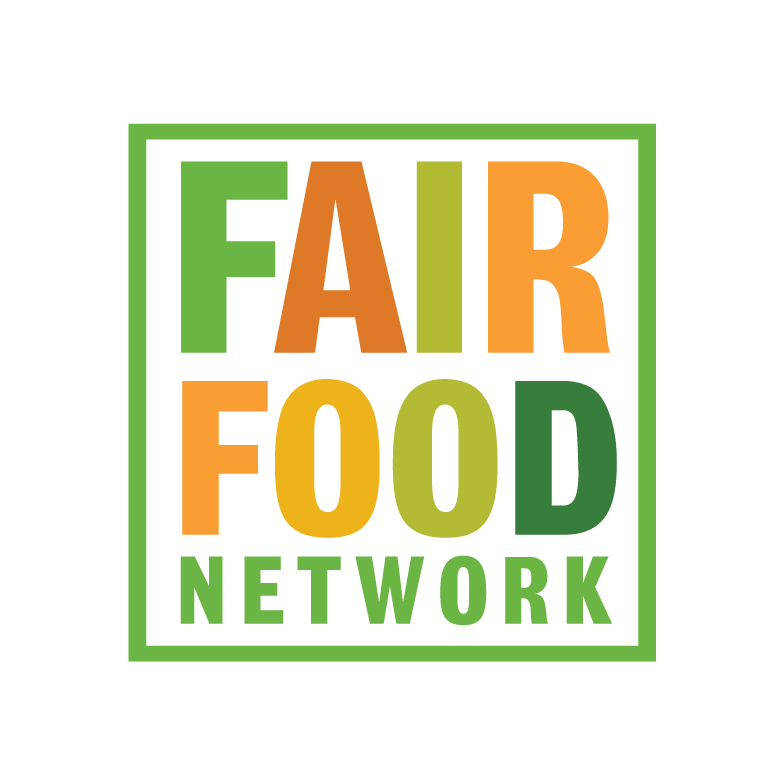 Water Station Sponsor